What you should know about us . . .
Forge was established to serve the mission needs of community-based organizations seeking to make change for individuals in the tradition of social change and social justice. We believe that improving the capacity of these organizations can realize countless gains. Learn more about our key practitioners.
Meet Felicia Sullivan, founder of Forge Consulting.
I am a community advocate, educator, and researcher passionately committed to a better now. For over 25 years, I've worked with individuals and organizations to engage and act for the greater good. I do this through authentic communication, compassion, and connection. I want the spaces we learn, work and live in to be better for us all.
Most of my experience has been on the ground in communities that are multi-ethnic, urban, and fueled with passionate people from all walks of life. I am a mission-driven professional with a breadth of knowledge and expertise in the nonprofit sector. I have a special love of organizations working in arts & culture, social justice, media & technology, and education. I received my doctorate of philosophy in public policy from the John W. McCormack Graduate School at the University of Massachusetts Boston and I hold a Master's of Arts in Media Studies from the New School for Social Research. So in other words, I've got the credentials.
My adopted hometown and civic life are centered in Lowell, MA. To find out more about my background and qualifications visit my LinkedIN.
Meet Mary Tauras, Associate with Forge Consulting.
mary@forge-consulting.com
Over the past 10 years, I've worked in diverse non-profit start-up, development, and leadership spaces. I've co-led coalitions, developed, managed, and fundraised for programs in small to mid-sized organizations, and coached other emerging leaders in their journeys. Born in Guatemala to American international development and NGO aid workers, I've always had a global and cross-cultural frame of reference. This background brought me to Community Psychology to work cross-culturally, and toward co-creative deliberative practice, inclusive public processes and representational leadership.

I completed my graduate studies and practicum in Community Social Psychology and Peace and Conflict Studies (with coursework in public policy, mediation, and non-profit management) at the University of Massachusetts at Lowell. After this I participated in the Entrepreneurship for All business accelerator program, and also was supported by the Theodore Edson Parker Foundation to participate in and received a professional certification in Nonprofit Leadership and Management from the Institute for Nonprofit Practice (INP), associated with Tufts University Tisch College of Civic Life. Both EforAll and INP are now national programs and I'm proud to be affiliated with them. You can find my LinkedIn here.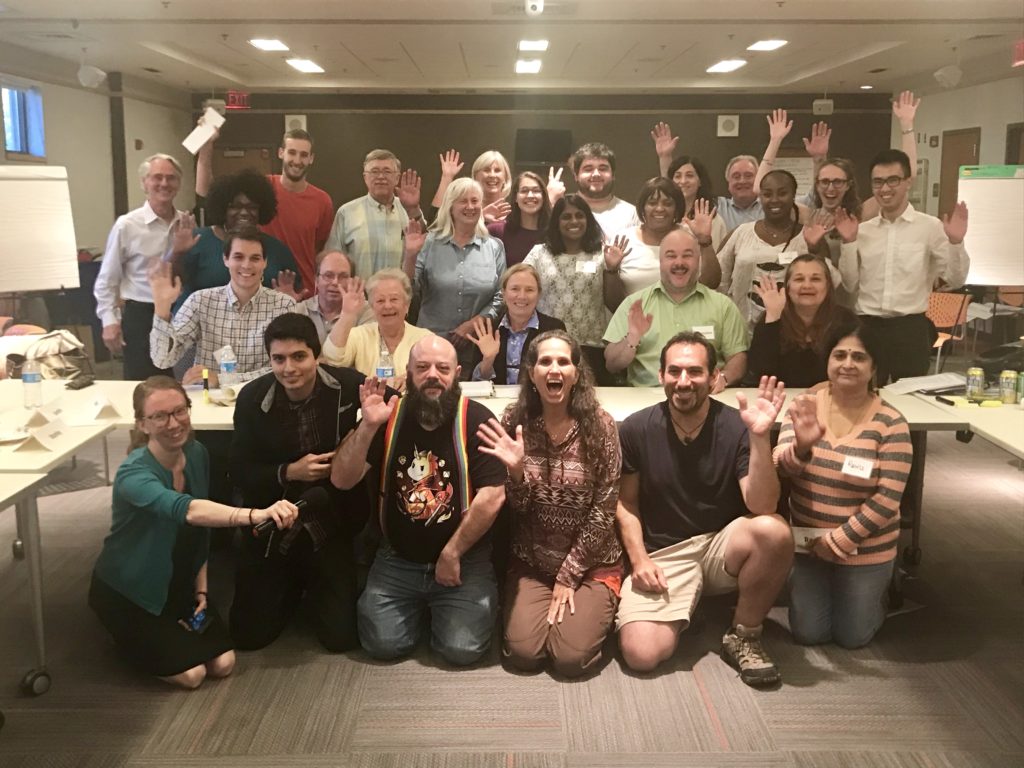 Currently based in Colorado Springs, CO, I am open to consulting with organizations nationally.

I am offering the following types of services but really it depends specifically on your organization's current needs and goals. I'm always happy to talk with an organization to help them find what support they are needing first and foremost to help move them toward their ultimate goals.

Strategy and leadership:
– Public engagement outreach strategy and consultation
– Program-specific evaluation planning
– Board strategic planning
– Succession planning
– Early to mid-career non-profit leadership coaching, including burnout prevention or reduction/management

Development/Fundraising:
– Individual donor development program
– Program-specific development plan
– As needed grant-writing contract

Communications:
– Communications and website support
– Facilitation services

I am currently booked through January/February 2023 but am then open to new consultation clients.
After a consultation assessment, I will provide a detailed set of offerings and prices based on your board and staff's current needs. Please contact me via mary@forge-consulting.com to set up a consultation appointment. If you have a specific project in mind, please feel free to send me your RFP template or describe your needs and I will be in touch as soon as possible.